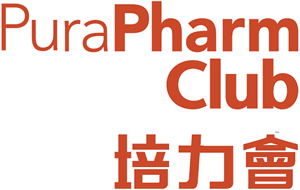 Mission
PuraPharm is committed to bringing a healthier and happier lifestyle to you. We are constantly improving ourselves with new groundbreaking ideas. With the launch of Purapharm Club, we aim to bring you even more incredible offers and surprises. Other than providing health products and promotional offers, we also bring you the latest health tips to help you enrich and live life to its fullest potential.
Member Privileges
As a member, you will enjoy a series of exclusive privileges. We will bring a variety of surprises to you from time to time so as you could experience a more exciting and healthier lifestyle.
Lifetime membership
Member shopping privileges
Birthday Offer
Free Product Trial
New Product Discount
Gift Wrapping Service
Delivery Service
Purchase over HK$500 can enjoy free delivery service
Additional Membership Benefits and Health Updates
Exclusive members-only discount#
Membership Rewards Program
Reward points with each purchase (HK $ 1 = 1 point). For every 2,000 points collected, members can enjoy a $100 discount*.
Additional membership benefits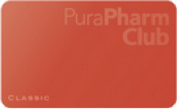 Classic Card member
Purchase any PuraPharm product to become a Classic Card member and enjoy 10% off purchases.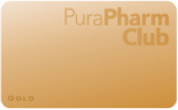 Gold Card member
Spend HK$10,000 or more to become a Gold Card member. You are eligible for various membership offers.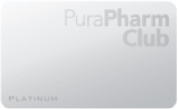 Platinum Card member
Spend HK $20,000 or more to become a Platinum Card member. You are eligible for exclusive membership offers.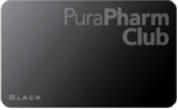 Black Card member
Reserved for discerning few.
More privileges will be introduced from time to time, so please check our newsletters and online website regularly for the latest news and updates.
# PuraPharm products include PuraGold®, Oncozac®, Haveron®, Nong's® Instant Chinese Medicine range (Flu Formula, Cough Formula, Dry Throat & Cough Formula, Sleep Aid Formula), Cardio Clear®, PuraPharm® Nasal Formula, PuraPharm® Liver Formula, Arashi Kuni® Cordyceps Mycelium and Immuzac®.  PuraPharm products do not include Singles, Combos, Capsules and Topical Formulae of Nong's® Concentrated Chinese Medicine Granules (Chinese Medicine Practitioners' professional range), PetzUp® and PolyTCM® products.
*Only applicable when you purchases through our PuraPharm website and the PuraPharm Club Hotline (852) 2555 6181.
Becoming a Member
Purchase any PuraPharm product and complete a registration form to become a Purapharm Club member.
Act now! Shop online or call our PuraPharm Club hotline at (852) 25556181*.
Current members
Current online members will automatically become PuraPharm Club members with full membership benefits.